Today Keys : expressvpn, express, vpn, secure,보안,가상,priavte,network,use,how,no1,register,detour,china,bypass,우회
---
This is a posting on how to subscribe and use ExpressVPN.
Express VPN is global No.1 VPN service.
The VPN service allows users to access certain sites on the Internet by bypassing them.
Or it can be used to test the global CDN service.
---
To use ExpressVPN, first connect to the ExpressVPN site.
First, proceed to sign up for ExpressVPN.
Click 'Get ExpressVPN' to sign up.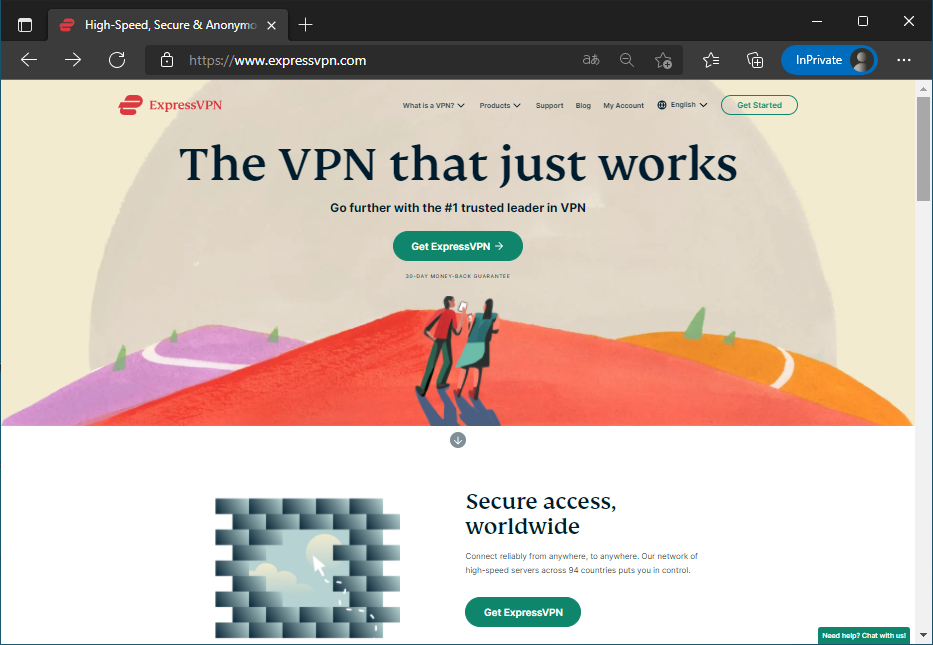 Step1 sets the payment period for using ExpressVPN.
1 month, 6 months and 12 months. The longer the payment period, the higher the discount rate.
Of course, if you plan to use it continuously, it is advantageous to take a long payment period.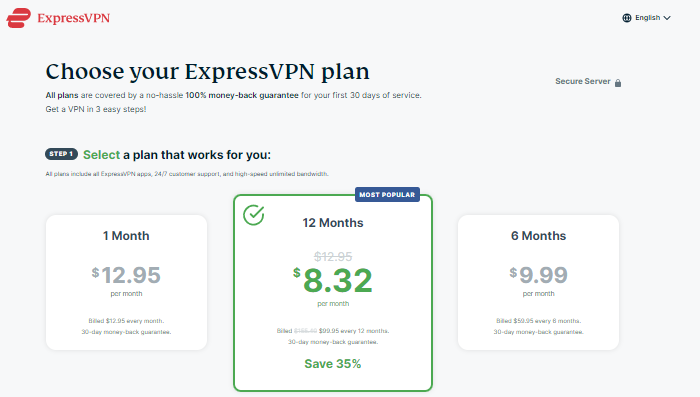 Step 2 enter your email address.
The email address is used as a user account.

Step 3 determines the payment method.
Credit cards are also accepted, including Paypal and even Bitcoin.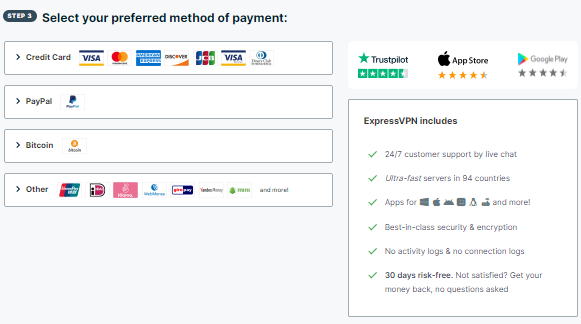 Here we look at credit card payments.
Enter your name and credit card number, card end date, CVC code (the last 3 digits on the back of the card), and postal code.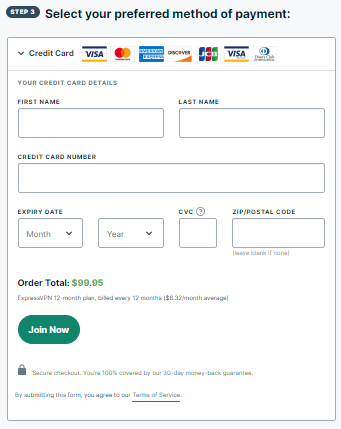 After you complete your payment, your default password will appear on the screen.
You can accept the default password, but click "Create my own password" to create the user password.
Specify a new user password.
When all the enrollment steps are complete, install the ExpressVPN program now.
ExpressVPN supports various OS including Windows and Mac.
I will install and use the Windows program here.
The Activation Code is used during initial program installation.
When installing the program, enter the Activation code that you confirmed earlier.
When the installation is completed, the initial screen appears as shown below.
The country you want to bypass is displayed in the center, and the button on the right is used to change to another country.
Now check the current IP address before using VPN.
When you visit the site 'whatismyipaddress.com' you will know your current public IP and country.
Now select the country you want to bypass.
I will choose America here.
Now click the middle circle to try VPN connection.
When the connection is completed, the status will change to 'connected' as shown below.
If you connect to 'Whatismyipaddress.com' site again, you can see that the IP address has been changed by bypassing to the country (USA) bypassing the VPN.